A few Japanese amateur players who lived in Hong Kong started a small ensemble in 1994 and gradually expanded and gave concerts 45 times in Japanese school.
We are very pleased to resume practice and will finally have the 46th concert after suspending 3 years because of Covid.
We are going to play Beethoven 1st Symphony and Piano concerto No.4, 1st movement etc.
Please come to listen to our concert on Sunday 16:30, 26th November.
The concert venue is in Congregation house in Causeway Bay.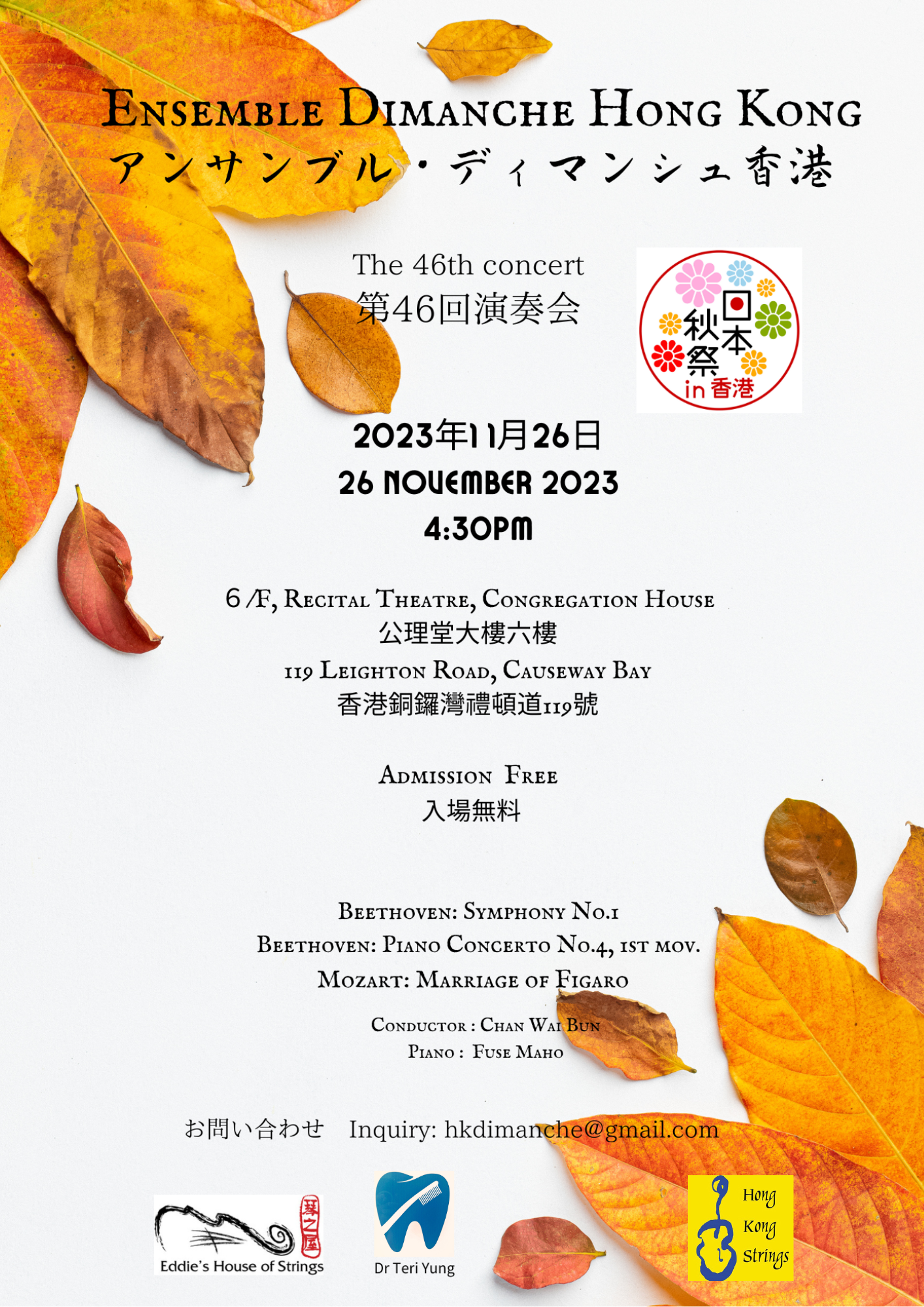 Registration in Advance
Not necessary
Entrance Fee
Free of charge
Website
https://www.facebook.com/HKDimanche
Inquiry
hkdimanche@gmail.com